Exhibitions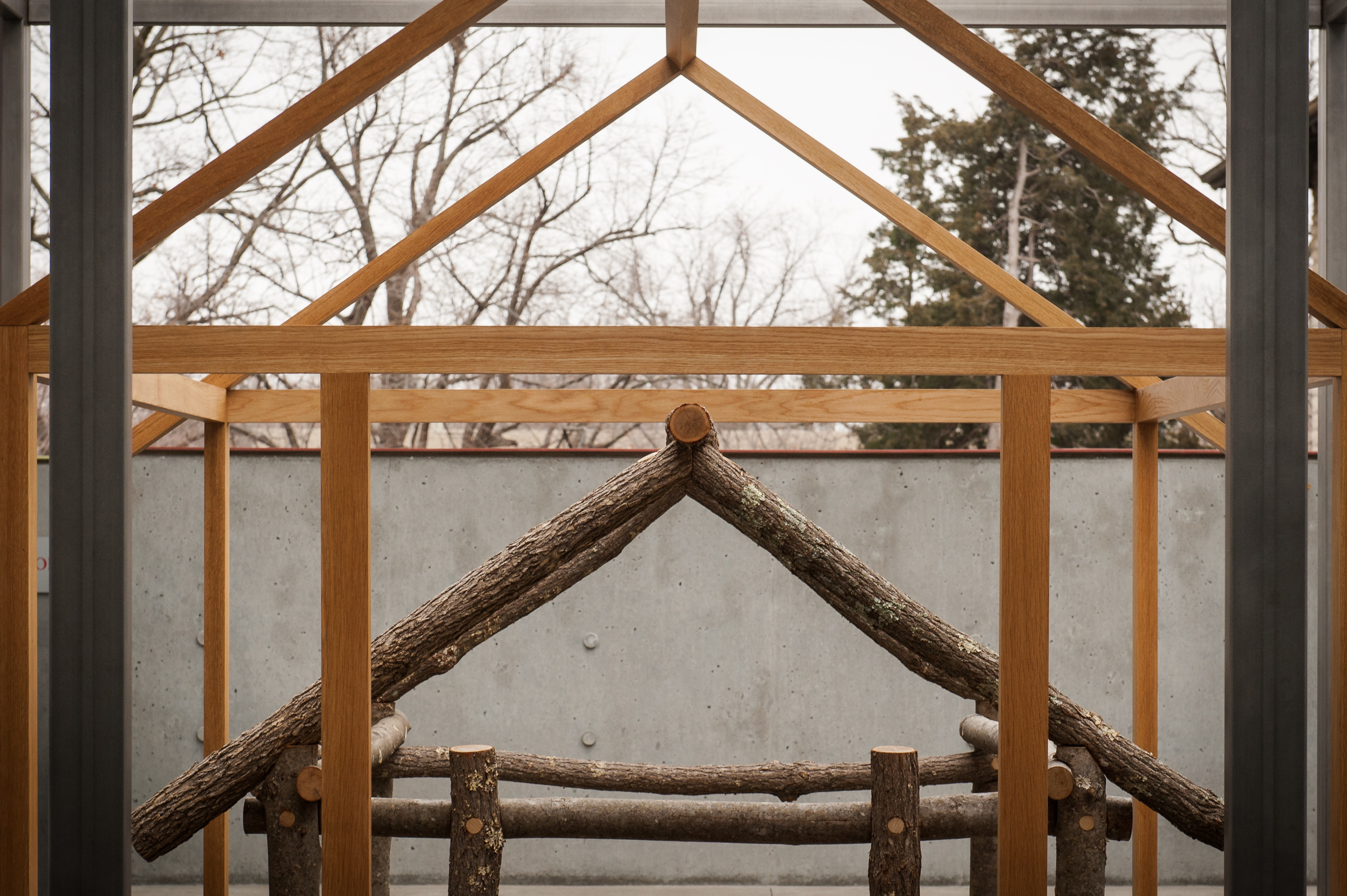 Joan Backes, Where the Heart Belongs (detail), 2013, stainless steel, oak, elm and maple. Kansas State University, Communications and Marketing, Photo Services.
Joan Backes: Where the Heart Belongs
October 18, 2013 - September 14, 2014
The open structures of Joan Backes invite various interpretations and questions about the notions of "house" and "home." Does a home always have to be a house? How has home construction changed in the U.S. over time? What are the environmental choices we must make when choosing a house or creating a home?
Backes says she hopes this installation of stainless steel, milled wood, and logs will allow visitors to "imagine many things" about human dwellings from the past and present. To encourage thinking about the work, visitors will be invited to draw an ideal or a favorite home on a chalkboard near the artist's installation in the Stolzer Family Gallery.
Backes is an internationally known artist with Kansas connections. She lived in a wood house on a cul-de-sac in Lenexa, KS during the mid-1980s until 1993, and now lives in a wood house in Seekonk, MA. She earned her MFA in painting from Northwestern University.
Related Programs
School Day Off Workshop
October 18, 2013 10:00 - 11:30 a.m., Beach Museum of Art
Come view the new outdoor sculpture installation by Joan Backes and create your own "Home, Sweet Home" sculpture. $5 per participant, $3 for Friends of the Beach Museum of Art members. Registration required, call 785-532-7718 or email klwalk@ksu.edu.

Opening Reception
October 18, 2013 5 - 7 p.m., Beach Museum of Art
Join us for the opening reception of "Joan Backes: Where the Heart Belongs" with remarks by the artist at 5 p.m. Refreshments provided. Cash bar available.