2020 K-State Common Work of Art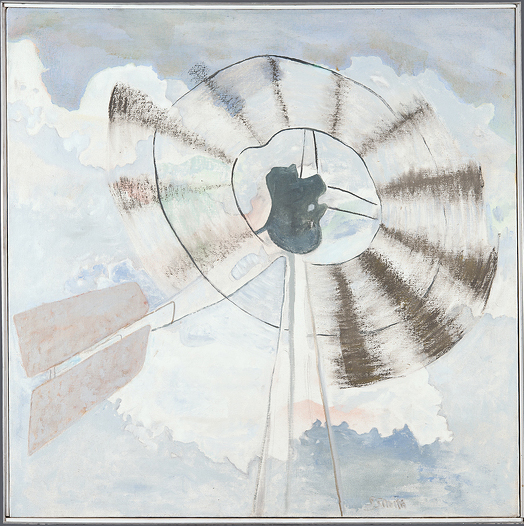 Each year, the K-State Book Network selects a common reading for first year students, providing an intellectual experience that can be shared with other students and members of the Kansas State University community. The 2020 K-State First Book is The Boy Who Harnessed the Wind, an autobiography of young William Kamkwamba of Malawi, Africa. William creates a windmill from scrap materials with an old science book as guide so that his village can have electricity and running water.

The museum's painting of a windmill by Kansas-born artist and K-State graduate Shirley Smith has been chosen as the Common Work of Art to complement this year's K-State First Book. Like Kamkwamba, Smith grew up in an agricultural community, and her later art reflected this with its depiction of cropland, livestock, and energy resources such as wind.

Related event
Livestream Common Work of Art/K-State First Book Celebration
Thursday, September 3, 2020, 5:30-6:30 p.m.
Watch the virtual celebration:
Top image: Shirley Smith, title unknown (windmill), 1990, oil on canvas, gift of the estate of Shirley Smith, 2014.43