Fronteras/Frontiers
October 7, 2017-April 12, 2018, Donna Lindsay Vanier Gallery
Fronteras/Frontiers explores the complexity of cultural, political, and physical borders through the work of two nationally recognized artists: Artemio Rodríguez and Fidencio Fifield-Perez. In distinctive ways, these artists express a sense of identity that is grounded and articulate in more than one cultural setting. Bilingual, bicultural, and employing different artistic genres, Rodríguez and Fifield-Perez convey hard and beautiful truths about their own boundary-crossing experiences.
Rodríguez is a master print maker, illustrator, and the founder of La Mano Press--a publishing press, workshop space, and gallery dedicated to contemporary printmaking. Based in Pátzcuaro, Mexico, his practice brings the artist's craft and community values to the public through the GraficoMovil, a mobile gallery and printmaking workshop that welcomes all ages. Rodríguez is a Creative Capital Awardee for visual arts and a recipient of the Kala Art Institute Fellowship and Durfee Foundation Grant.
Born in Oaxaca, Mexico and raised in North Carolina, Fifield-Perez explores issues of migration, labor, and political borders through intricate sculptures made from manipulating maps and newspaper cuttings. Fifield-Perez earned a master's of fine arts from the University of Iowa. He is a recipient of a National Association Latino Arts and Culture Artist Grant and a Galveston Artist Residency award.
Major support for this exhibition and related programs is provided by a grant from the Greater Manhattan Community Foundation's Lincoln & Dorothy I. Deihl Community Grant Program, with additional sponsorship from UFM Community Learning Center at Kansas State University.
Related events:
GraficoMovil, a mobile printmaking studio/gallery created by artist Artemio Rodríguez
October 3-6, Beach Museum of Art, during museum open hours
Saturday, October 7, Art in Motion, a celebration of art. Beach Museum of Art
Sunday, October 8, 1-4 p.m., and Monday, October 9, 9:00 a.m.-4 p.m., Manhattan Public Library
October 14 at Dia de los Muertos Festival in Topeka in partnership with the Tonantzin Society and the Mulvane Art Museum, Washburn University
Dia de los Muertos/Day of the Dead altar workshop
Saturday, October 28, 2017, 1-2:30 p.m., Beach Museum of Art
Dia de los Muertos/Day of the Dead celebration
Thursday, November 2, 5:30-7 p.m., Beach Museum of Art
Family Holiday Workshop
Saturday, December 2, 2017, 1:30-3 p.m., Beach Museum of Art
2018
Lou Douglas lecture by Peter Bratt and screening of his film Dolores
Thursday, February 22, 2018, 7:00 p.m., Ball Room, KSU Alumni Center, Kansas State University
Film screening of La Mission
Thursday, March 1, 2018, 5:30 p.m., Beach Museum of Art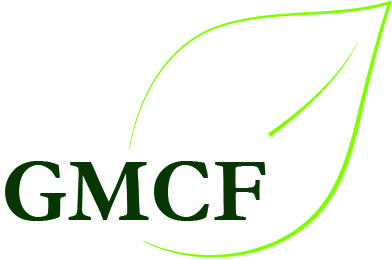 Greater Manhattan Community Foundation